October 1866

1866 - Nov23rd

Correspondent to the Editor 30th November 1866

16th December 1866 – Colliery Club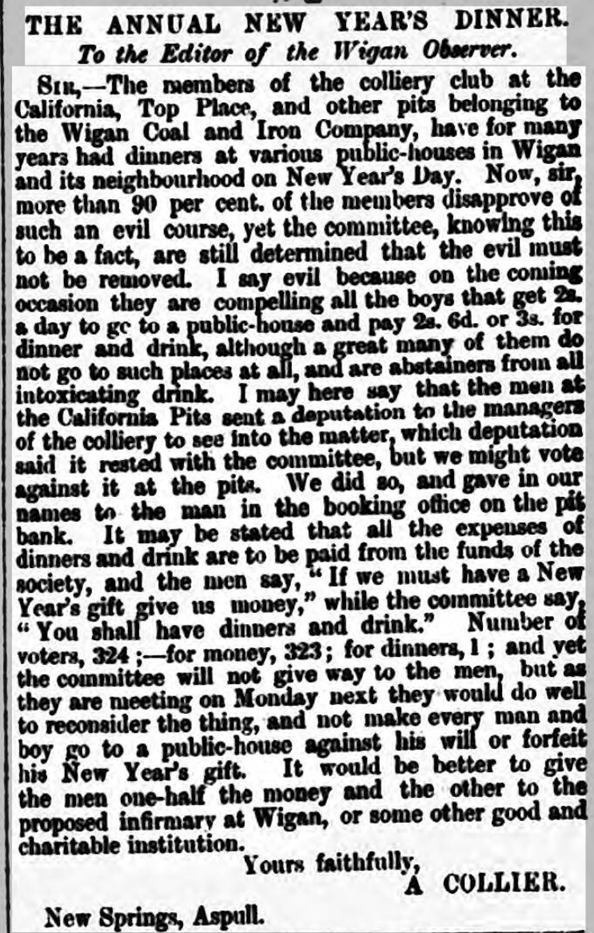 15th December 1866 – Crawford £3k Gidlow 2k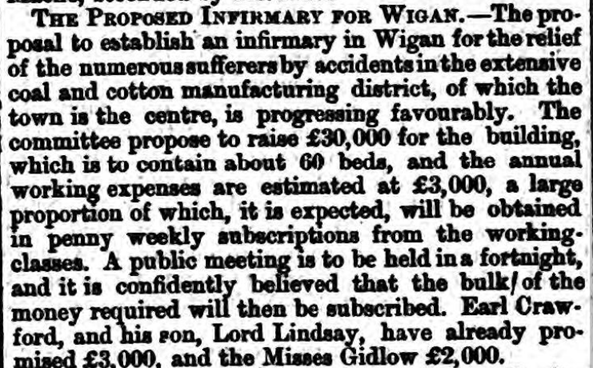 22nd December 1866 – Public Meeting



Letter to Editor -T. Fisher (Surgeon) – Prevention of Diseases, etc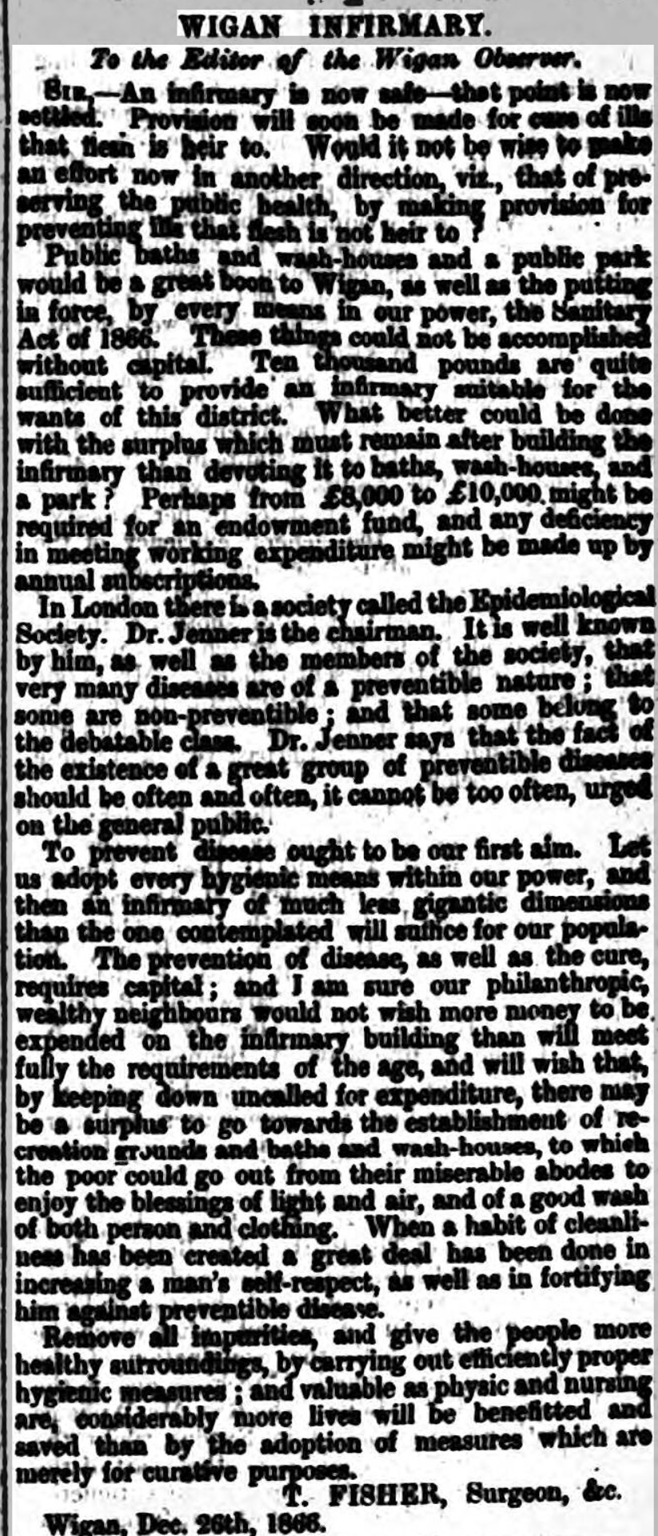 Donations & Total Dec 20th 1866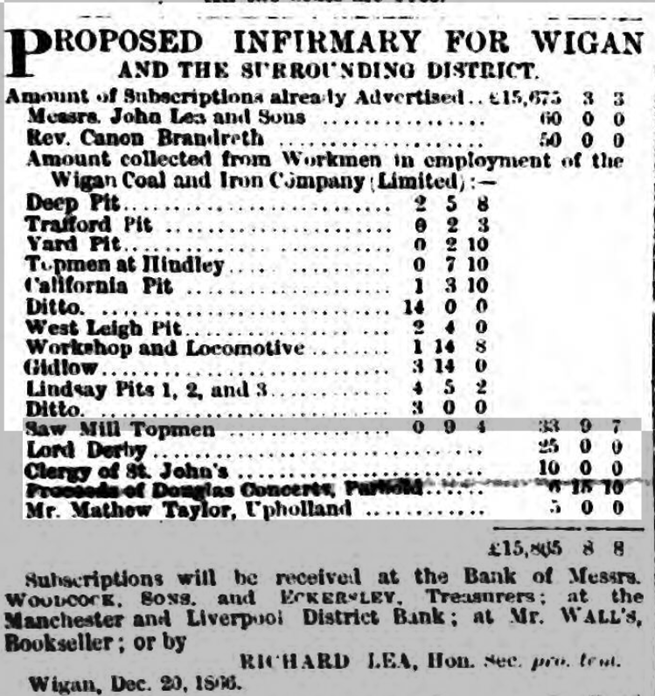 22nd Feb 1867- Donation from The Oddfellows - £100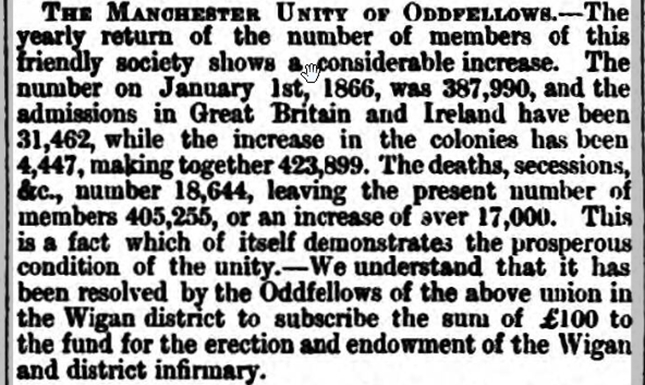 Donations Total – May 30th 1867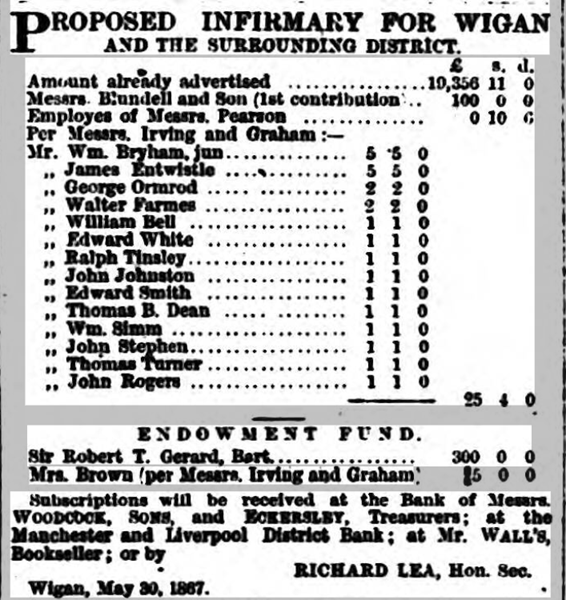 Donations Total – 28th Jnue 1868… passes £20k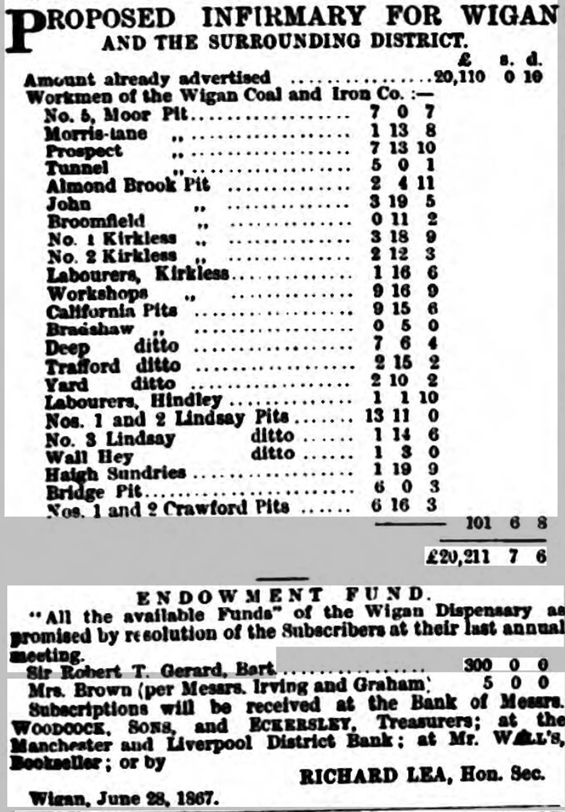 18th December 1867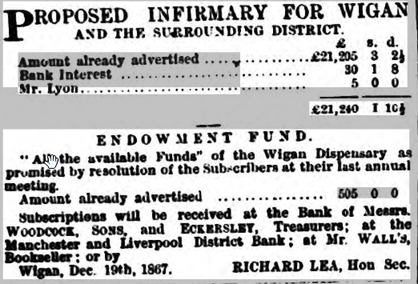 Oct 1869 – Land and Architect selected

26th Nov 1869 – Fund Raiser at Prince of Wales Theatre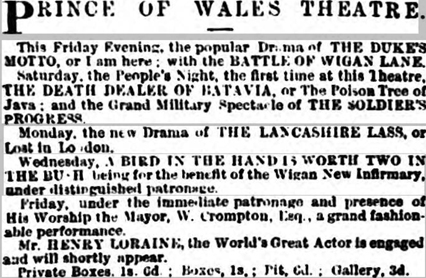 26th May 1870 Tenders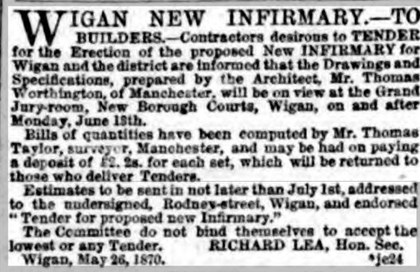 Letter to the Editor – Sept 1870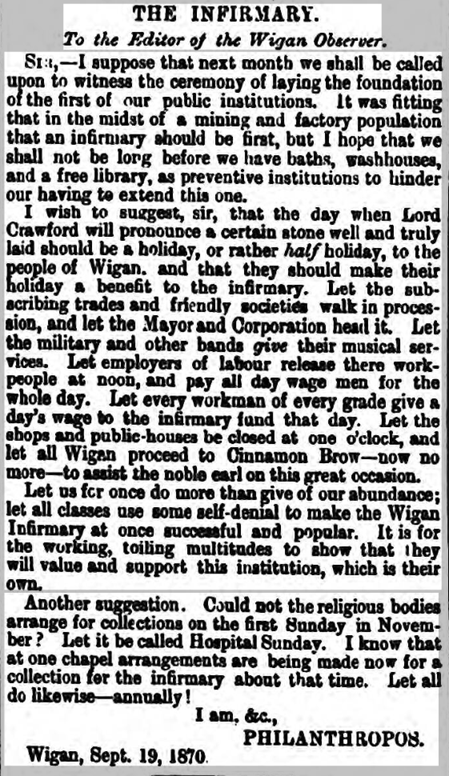 Letter to the Editor – Silver trowel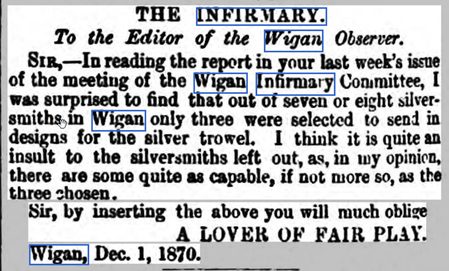 Letter to the Editor – 6th Dec 1870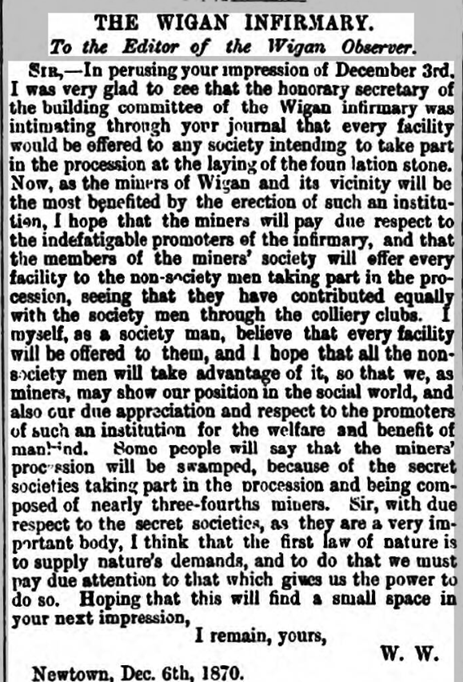 Oddfellows Tea Party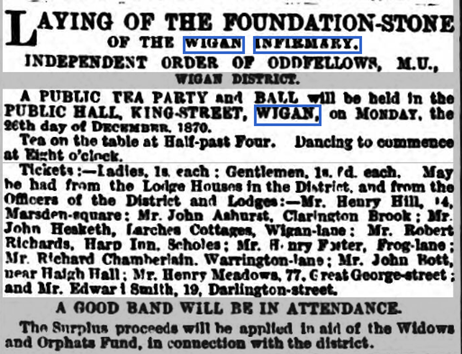 30th December 1870 – Laying the Foundation Stone & History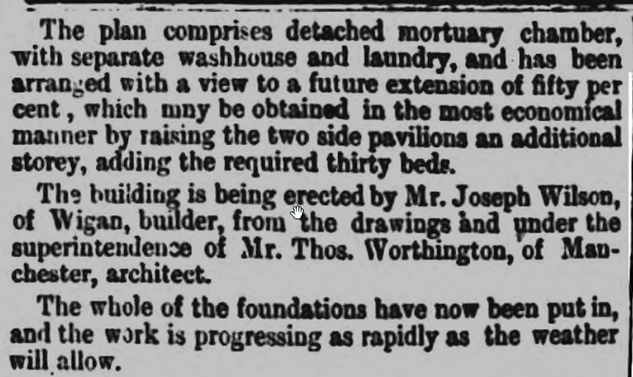 12th January 1872 – Hospital Sunday

5th July – Planned Bazaar and Exhibition for October 1872

6th July 1872 – Committees Formed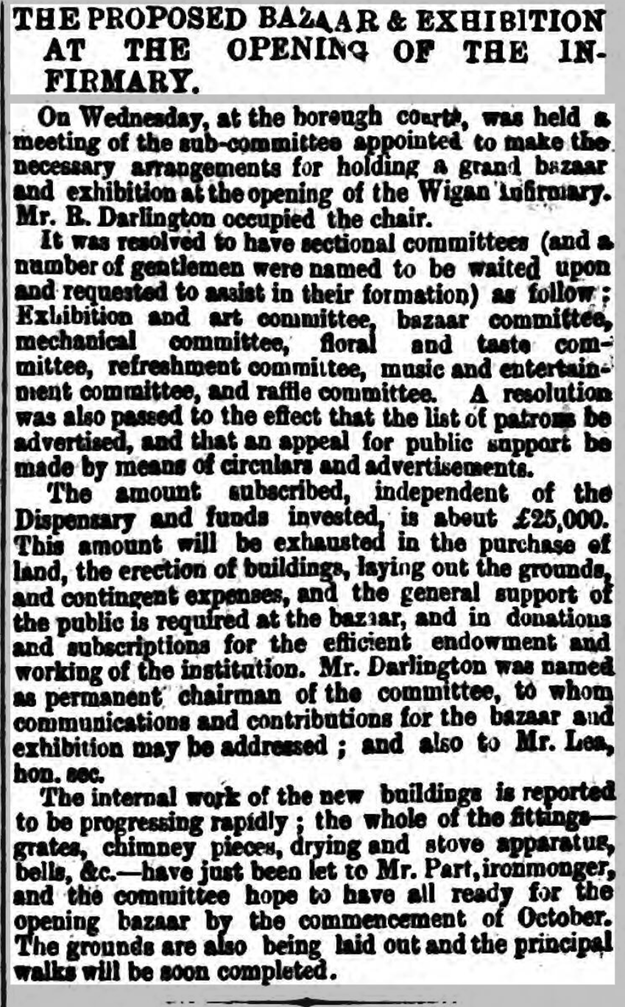 24th August 1872 – Advert for the Exhibition and Bazaar in October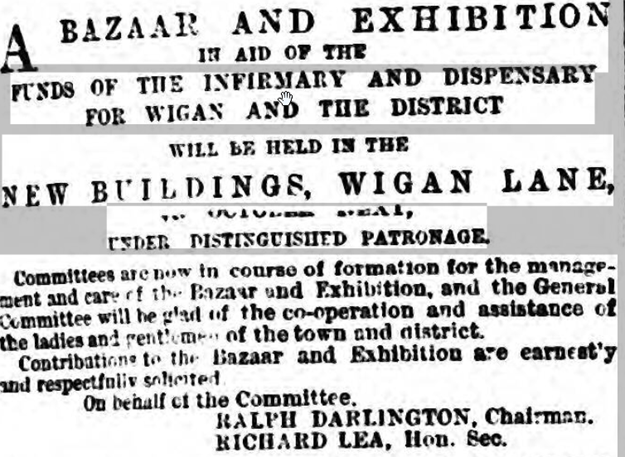 15th Nov 1872 – Advert for Lodge Porter and Gardener,

20th December 1872 – Proposed Royal Family open the Bazaar & Exhibition.
There must been problems with the planned October event.

3rd Jan 1873 – Council Meeting – Invite to Royal Family and appeal against Railway Merger


24th Jan 1873
Application to Hon HA Bruce for Royal Visit

22nd Feb Dispensary AGM and update on Visit

12th April – Confirmation of Royal Visit

2nd May 1873 – Donations to pay for the Visit- Ticket Price for the Bazaar One guinea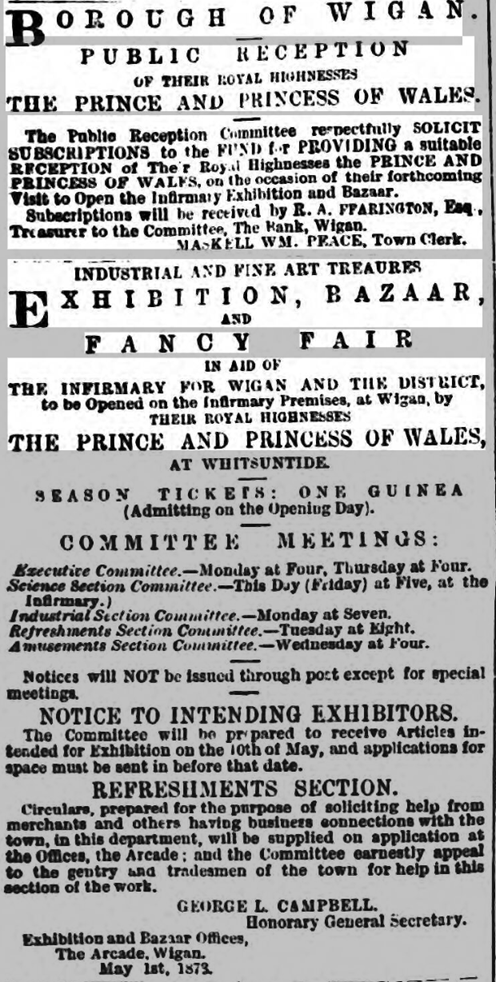 2nd May 1873
Date fixed – Police presence and possibly Infantry.
Decorative Branch requesting estimates for decoration from Mr Defries of London

10th May 1873
Council Meeting – Layouts, etc – Refusal to other councils for
Opening ceremonies, Statue to Lord Deby at Preston, Waterworks at Rivington
Opening of a Lunatic Asylum.



10th May 1873

ADVERTS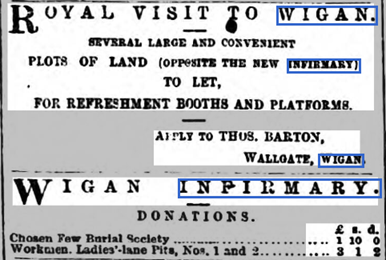 6th June 1873

6th June 1873