A Commission was set up in 1840 and called The Children's Employment Commission. During the course of the investigation it was extended to include women. The legislation was passed in 1842 and called The Mines and Collieries Act. It stipulated that boys under 10 and ALL FEMALES - so girls AND women - be banned from working below ground.
It stated that within three months, all females who were under 18 years of age had to cease underground working. It would be several years before this became a reality as some women wanted to continue to work underground.
However, the 1842 Act did not forbid girls and women working on the surface within the colliery, and it was these people who came to be known as Pit Brow Lasses.
The women worked at various jobs on the surface, ranging from loading wagons to sorting coal and most dressed in quite a distinctive way, so much so that in the mid 19th centrury they were depicted in many picture postcards and photographs.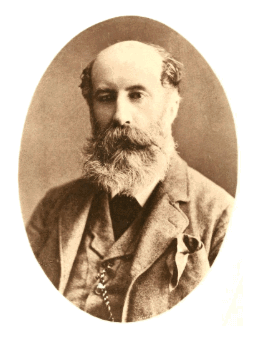 Arthur Munby (1828-1910), a Victorian poet and eccentric, visited and stayed in Wigan, sometimes at the Victoria in Wallgate, throughout the 1860's, visiting colleries and talking to and photographing the girls working on the pit brow. The postcards "carte de visite" were a source of widespread curiousity and fascination to the Victorians.
Local photographers in the town, Cooper, Wragg, Brown Barnes Bell and Millard profited from this lucrative postcard business. Munby also made several sketches of his experiences in Wigan.
Munby also visited the Haigh Brewery and recorded his converstions with, Mr Sumner and his employees, in his diaries,
---
Pit Brow Lasses - Scrapbook
Well worth a read is an excellent collection of Articles, Notes and Photograps by Dave Lane
---
Angela V John
I come from Wales, from the steel town of Port Talbot and studied history at university. I did my Ph.D at Manchester University in the early 1970s and chose to work on women's employment at the pit top. I was naturally interested in the south Wales experience but it soon became apparent that Wigan was the epicentre with much of the 1887 campaign about the right to continue this work centred there. I began going to Wigan every week. For many months I was a fixture in the ref library (I went through 50 years of the Wigan Observer for starters!) and in Leigh and all around the area.
I got to know a number of local people and talked to any surviving pit bow women I could track down and tape recorded a number of them. I also helped with events like Pit Prop Theatre's play about the women by Eileen Murphy. It toured the coalfield. 'By the Sweat of Their Brow' was my first book and based on my doctorate. It came out first in 1980 then was paperbacked. Then I wrote an award-wining booklet for schools called 'Coalmining Women'.
Some works by Angela
Colliery Legislation and Its Consequencies - 1842 and the Women Miners of Lancashire
Focuses on the exclusion of women from 1842 whilst 'Coalmining Women' (Cambridge University Press, 1984) tells the story of how the Wigan pit women and their champions campaigned to retain their employment in 1887.
---
The Lancashire Pit Brow Lasses - Campaign to remove women from surface labour 1842-1887
Excellent article by Angela V John
---
The Pit Prop Theatre Company was founded in 1979, and throughout its 15-year life was based in Leigh. It was a radical company which set out to challenge many of the assumptions and attitudes prevalent in society.The Company sadly disbanded in 1994.
One of productions "Pit Brow Stir" is centred around 1911 and 1912. Angela has kindly provided athe programme
---
The scandal of female miners in the 19thCentury
Article by Denise Bates was first published in the October 2012 issue of BBC History Magazine
---
Female Deaths & Accidents
Working on the surface of colleries was stiil hazardous and a dangerous workplace.
See the number of wmen mining deaths and accidents in Wigan & districts from 1851- 1913
---
The Lancashire Collier Girl
Article by P.E.H Hair, M.A., D Phil
---
Statement of an Amateur Pit Brow Worker
Kate King-May, Lecturer on Physical Training at Manchester University tried the job for a couple weeks At Park Lane Colliery and boarded with a pit brow girl.
---
Arthur Munby - Photographs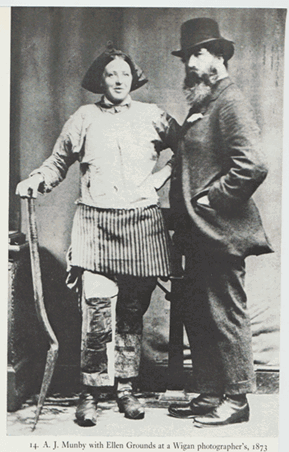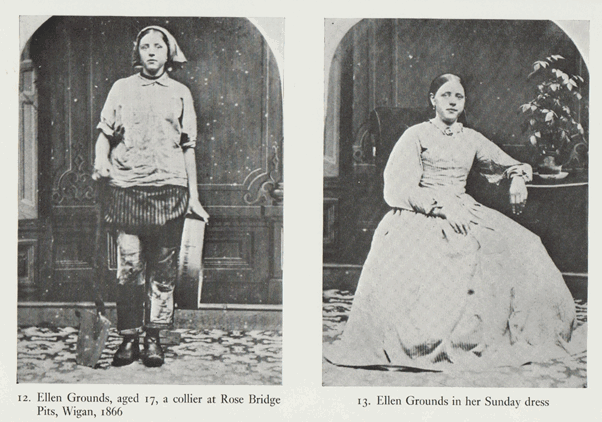 Excerpt from his diary
Saturday, 29th September 1860
I went out at 9.30 and first to Mr Craig the photographer, a very civil man, about obtaining a photograph of a pitwoman, in costume. There was one he said, who came, as a messenger from Ince Hall pits, every morning to a shop in the marketplace, for letter and parcels. I went up with him to the shop, and waited outside the door: presently one of those well known figures came up the street – a woman in flannel trousers, waistcoat (with livery buttons, in this case) and pink shirt; and a lilac cotton bonnet. A very comely woman she was about thirty, & married: hair yellow, complexion golden brown, with brilliantly roses cheeks, arms plump and strong, & rich in colour. She was quite clean, for besides working aat the pit brow she is employed to run errands about town from the coal office; and her dirty work had not begun yet. Mr Craig had photographed her below; and she readily came with us to the house, and he took a full length of her. She was very anxious not to be exhibited in the window; "If mah feller should see it, he's about kill ma" said she. A quite respectable woman: Elizabeth Fairhurst by name. Her dress was not noticed in the streets: in Wigan, a woman in trousers is not half so odd as a woman in crinoline. Barbarous locality!.....
---
Wigan Photographers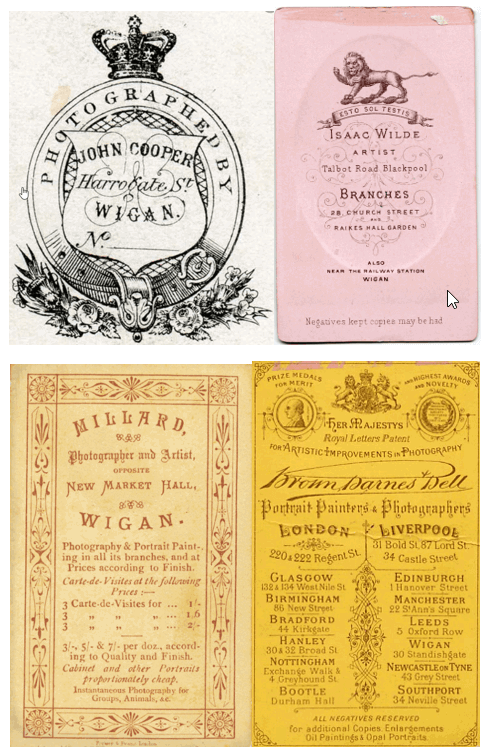 Photographs - Courtesy of wiganworld
Lots more photographs and comments
---