I'm very pleased that the King Street Heritage Action Zone is being implemented. For far too long this historic area of our town centre has been overlooked. As an avid amateur photographer and blogger who is passionate about the conservation of local heritage I was keen to provide some images as a contribution to the project. It was sad to see the extent of decay that has riddled so many buildings on King Street.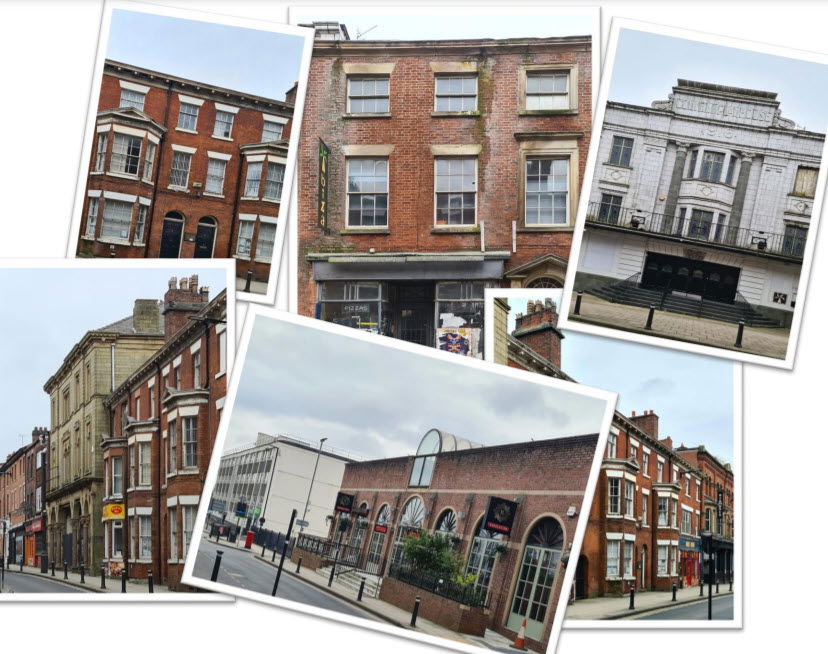 My images tell the story. However, some much-needed investment is finally coming! I cannot wait to see the results of the upcoming restoration work and wish the project great success.
Images courtesy of Simon Radcliffe (SI Travels)
---
Ian and I were up very early last Saturday morning to record this revealing drone video of Wigan's historic King Street, sadly in a sorry state of decay.
We've provided this footage to Wigan Local History and Heritage Society along with over 50 accompanying images. Historic England has backed plans to create a Heritage Action Zone on King Street within the Wigan Town Centre Conservation Area with an investment of around £2m.
The conservation area was first designated in 1980 and covers around 10 hectares of the town centre.
Video courtesy of Ian Tranter and Simon Radcliffe (SI Travels).