This section is devoted to investigating the street from the 1849 Ordnance Survey Map.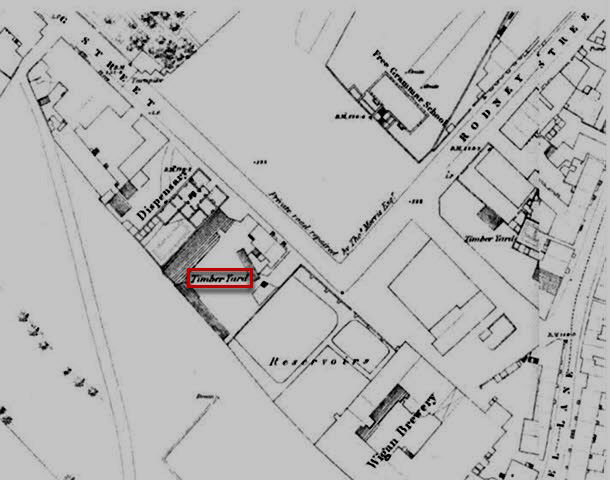 Intial Research will concentrate on the:-
Timber Yard & James Fairlough
The Dispensary
Wigan Brewery
The MorrisFamily
The Robinson Family
The King Street Tollgate.
---
Timber Yard & the Fairclough family
The building company and the family
---
The Dispensary
The Wigan Dispensary was established in 1798. Its aim was to provide some charitable medical assistance to the very poor of the town.
---
....... more to follow
---