At Muncaster Castle hangs a full-length portrait of Tom Skelton, The Muncaster Fool" dressed in fool's motley and holding a staff, with a document, in the form of a will, hanging beside him.
Skelton moved to Haigh from Muncaster in 1659, following the death of Joseph Pennington of Muncaster, whose young heir William became a ward of Sir Roger Bradshaigh of Haigh, who had married Joseph's sister Elizabeth in 1647.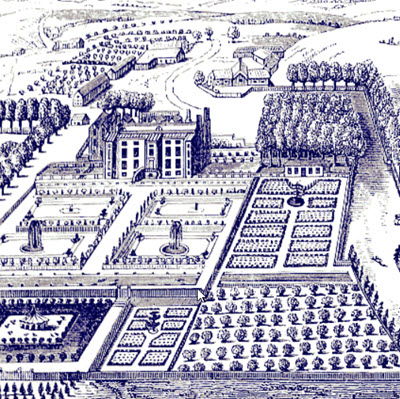 Once young William Pennington came of age, and returned to Muncaster, about 1676, he was offered the original, and the Bradshaigh's had the copy made for their own collection.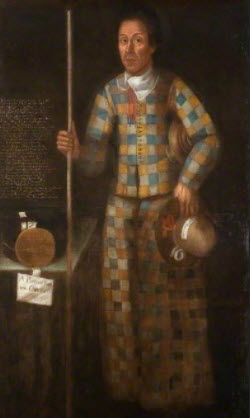 The nineteenth-century label attached to the painting describes it as 'Tom Skelton, fool to the Crawford and Balcarres Family'.
The "Haigh version" of the portrait, unsigned and dated, used to hang at Haigh Hall, but was sold to the Shakespeare Institute in 1957.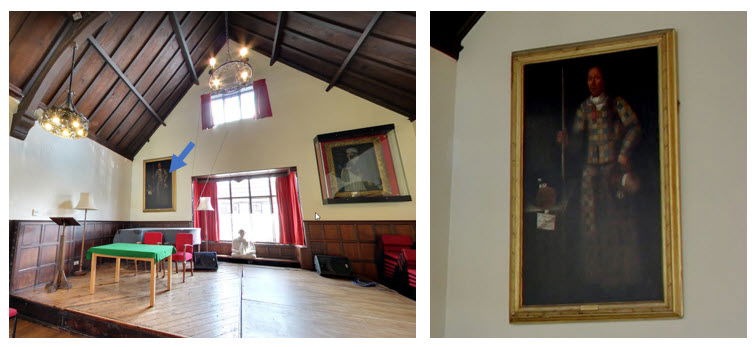 The painting currently on display at the Shakespeare Institute, Birmingham.
There is reference to Thomas being the character "Tom Fool" in Shakespeare's play King Lear, however Thomas lived a long time after Shakespeare, so not the Bard's inspiration.
It is not known the amount of time Thomas spent at Haigh, records are scarce, as he would have been considered to be a family servant. However, his will was written at Haigh.
There is a burial of a Thomas Scelton of Haigh recorded in the Wigan parish register on 13 January 1668.
---
The Will of Thomas Skelton

---
Notes on the painting from University of Birmingham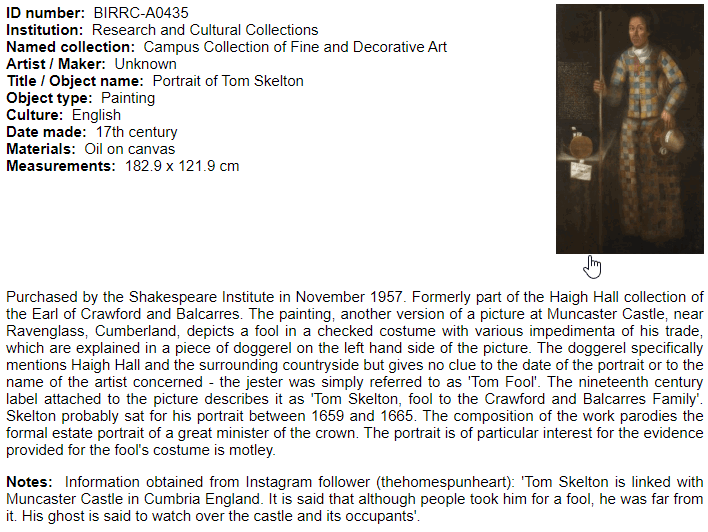 Sources:- Art UK, Shakespeare Institute, University of Birmingham, findmypast.
Further Information: