ST. JOHN'S SCHOOL, DICCONSON STREET, WIGAN
& THE ARCHITECT
In 1819, the first St. John's school was built in Rodney St by the Jesuits, close to what is now the Museum of Life in Library Street. As the congregation increased the building was found to be too small and too far from the church, the school could only accommodate 12 boys and 12 girls although 450 chidren attended the Sunday School.
Father Hearn, priest of the parish. bought a plot of land in Dicconson Street to build a new school and went about raising the appropriate funds.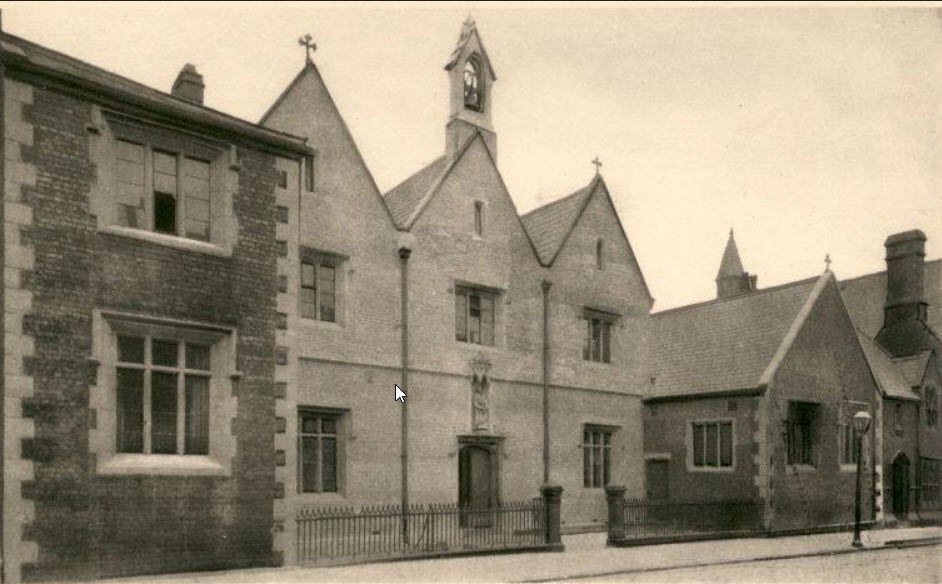 Joseph Aloysius Hansom was employed as the architect and the building was completed and opened in 1847.
The building served as a school until 1896 when a new school was opened on 4th March 1896 in nearby Brick Kiln Lane, the buildings costs were approximately £5,000.
The Dicconson Street building eventually became St. John's Parochial Hall and became the social centre for the parish. In August 1950 the upper floor was converted to become a Youth Club with a £1,250 grant from the Ministry of Education and over the years gained many successes in Drama and Sports.
Unsure when the building was demolished, probably in the late 1970's/early 1980's, for a new road scheme.
Architect – Joseph Aloysius Hansom 1803 -1882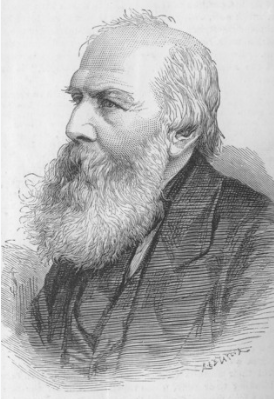 The architectural legacy of Joseph Aloysius Hansom is huge, amounting to about 200 buildings, most of which are churches, schools, convents or presbyteries. Their imaginative and varied designs are a fitting tribute to a very great architect.
In 1869 Hansom was engaged by the Wigan Infirmary committee to review and recommend the most suitable proposal from 4 anonymous architects.
The proposals were titled "Health", "Heal the Sick", "Spes" and "Common Sense". Hansom recommended and the Infirmary committee endorsed the "Common Sense" proposal from architect Thomas Worthington from Manchester.
The Hansom Cab
Hansom registered the design for a safety cab, the Hansom Cab" on December 23rd 1834.
Little could Hansom have realised just how successful his invention would be, conquering the market and reaching other European cities such as Paris and Berlin and as far as the United States, where it was most commonly seen in New York.
It was also a regular sight on the streets of Wigan……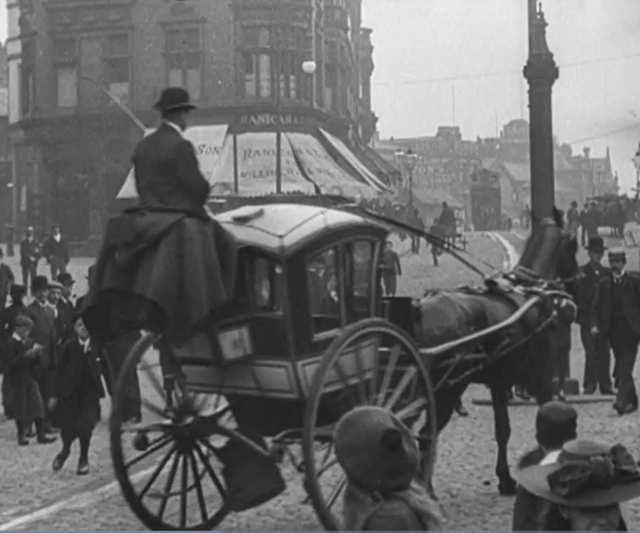 Although he sold the patent to a company for the 'hansom' sum of £10,000, the company had financial difficulties so Joseph was never paid.