The 1862 photograph was discovered in the archives of Wigan Cricket Club, founded in 1848

It would be interesting to see if, anyone has an earlier Photo?
---
Also included, was a drawing identifying the players and some of the surrounding buildings.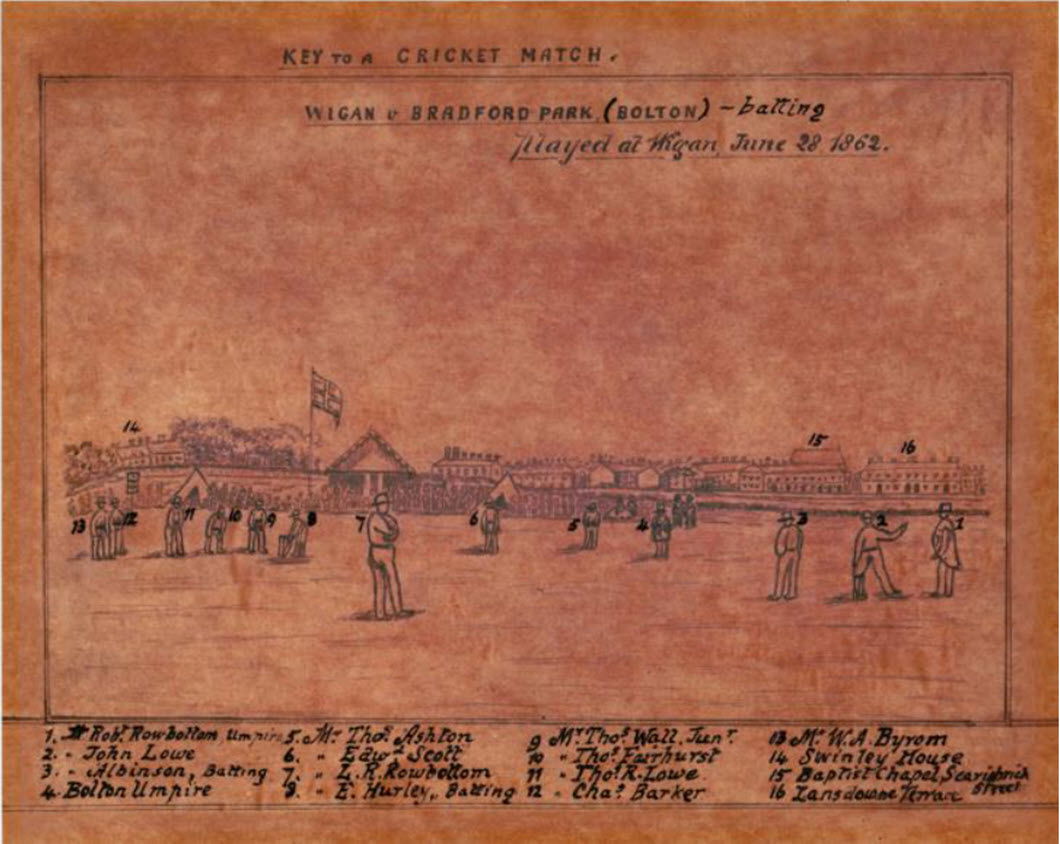 The cricket pitch straddled what was to become Mesnes Park Terrace and Mesnes Park.
Summary of the Wigan players and their occupations:-
2) John Lowe - Governor of the Wigan Workhouse
5) Thomas Ashton - Surveyor
6) Edward Scott - Solicitor and brother of Sir John Scott
7) Lever R Rowbottom - Borough Coroner, founding member of the Lancashire Rifle Volunteers (LRV) with rank of Major.
9) Thomas Wall - Editor, son of the founder, of the Wigan Observer.
10) Thomas Fairhurst - owner of the Warrington Lane Brewery, also built Kilhey Court, Worthington.
11) Thomas Lowe - Brother of John.
12) Charles Barker - nothing known
13) William Byrom - Porter & Wine merchant.
Local cricket at this time was built on cotton, coal and christianity, with lots of local teams from the mills, collieries and churches, mainly Methodists, but each town had a club for the business men and the well-to-do's. Wigan CC being no exception!
How times have changed and for the better!
---
The photo below was subsequently coloured tinted however the date is not known.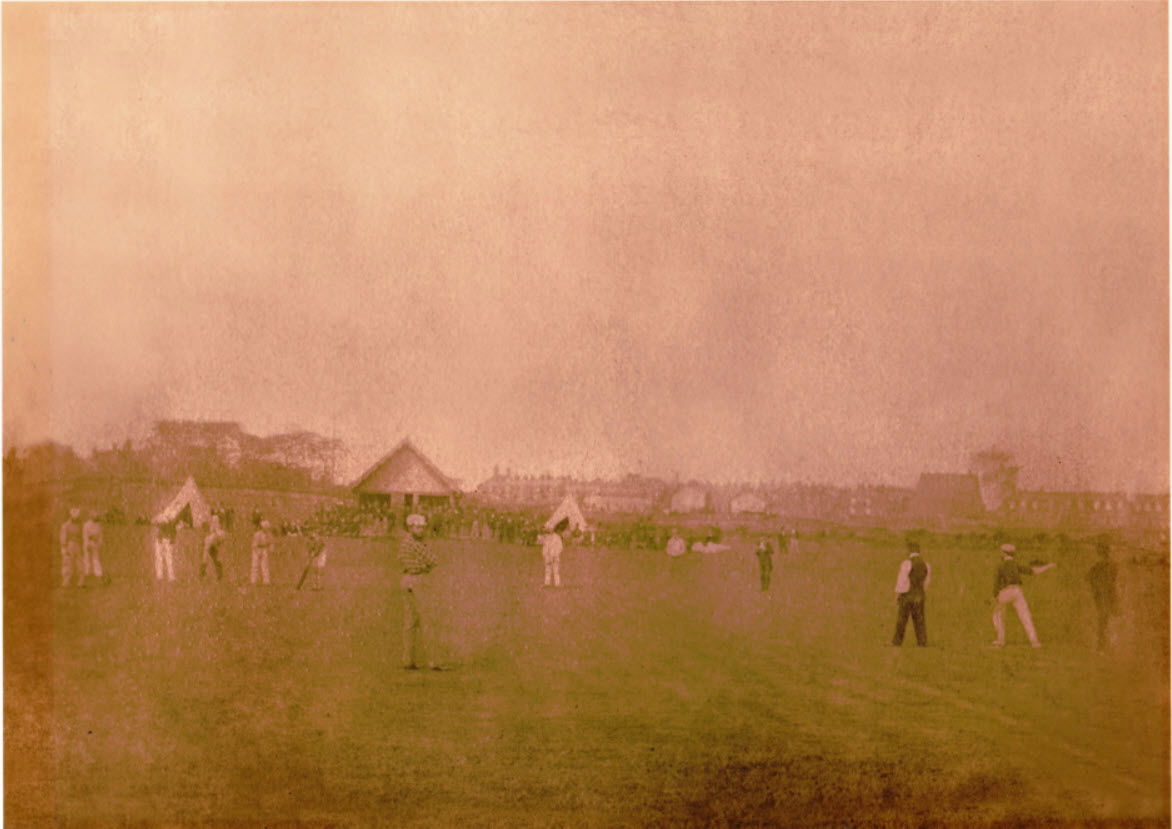 ---