A collection of poems and recitations by James Brown of Haigh, published in 1881.
Fom the collection James seemed to be well connected with the well to-do's of Wigan.
The list of subscribers is a veritable who's-who of mid Victorian Wigan.
If anyone has any information regarding James it would be very useful.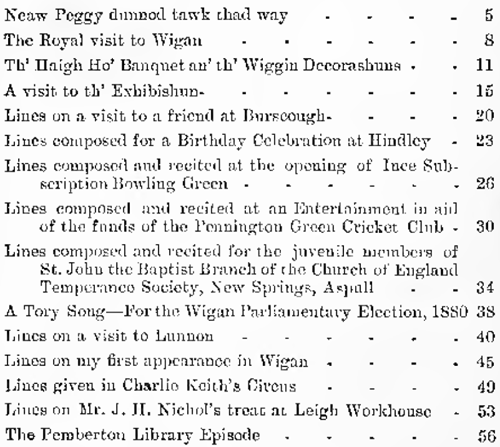 ---