The Street That Was is a three-year project that will help breathe life into the King Street Area by celebrating its rich history. Take a look here to see what we have planned.
King Street Heritage Action Zone –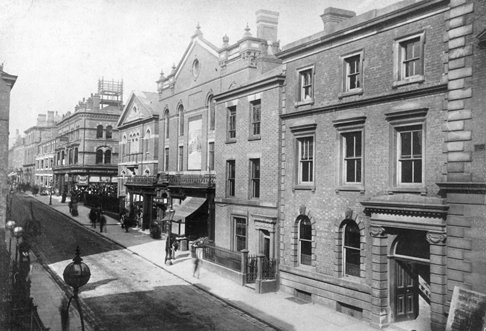 What's Happening. Wigan Local History and Heritage Society are organising events over the three years of the Heritage Action Zone project.
Walks and Talks. We will be giving guided tours around the Heritage Action Zone. You can see the historic buildings first-hand and hear the stories behind them. We will also be running online tours so you can join in without leaving your home. The tours will start with "Coccium to Coal Miners". It will run during the Festival of Archaeology in July 2021. Watch out for more details. We will also be giving a series of online Zoom talks, and hopefully some face to face talks. The first will be in June 2021. "High Riders to Rolls Royces" tells the story of HH Timberlake who made a big impact in the area around King Street and Library Street.
Stories – yours and ours. We will be researching and telling the stories of the buildings, but more importantly the people who used them. These will be published here on our website and on our Wigan Buildings website. If you want to help, contact us. (link for contact) We also want to hear your stories about King Street and the area around it. We will be giving you the chance to share your memories. We will be collecting them online and hopefully from some of you in person. You will be able to give your own account or meet and talk with others to share your memories and have them captured for future generations to enjoy.
Other events. We will give more details of all the events and activities here, and on our Facebook page. Please follow us on Facebook here